Essenlite stamp for Direct Delivery
Hydra needl is microneedle device for delivering cosmeceutical and hair growth solution into the dermis by lightly tapping it on your skin especially around eyes. 20pcs micro needles with the same hair thickness forms fine holes in the skin without pain. Also system is designed on each of those micro needles through which the solution flow down and can be transferred into dermis very directly and effectively. This special micro needle system helps a solution take its effect perfectly inside skin.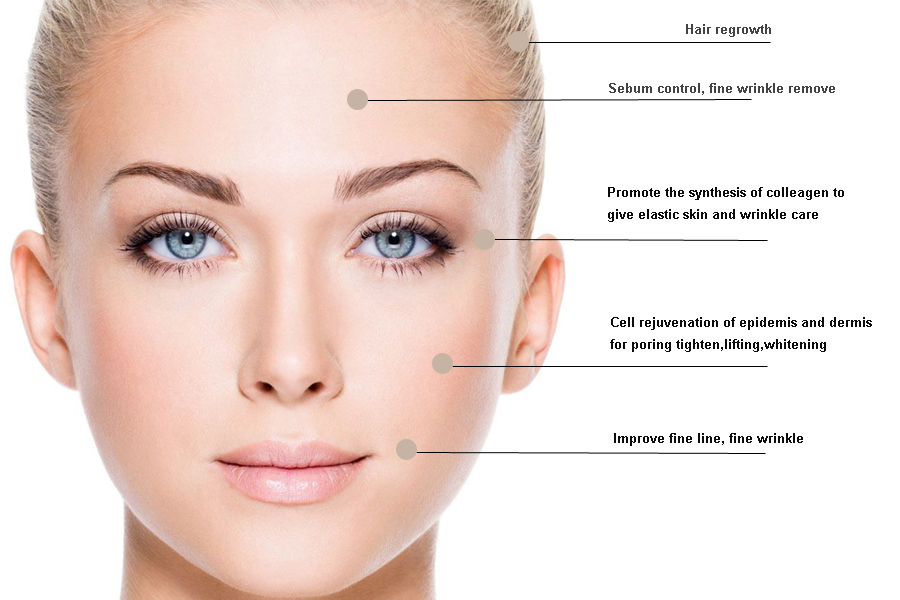 Feature:
-Integrated design, Convenient & Efficient
-Derma stamp , The seal design makes it easier to treat the skin locally
-Painless Micro Needle with Screw thread for Direct Drug Delivery
-Stimulate skin cell to induce collagen production for skin regeneration.
-Micro needle is thinner than a human hair so it is No Pain
-The Spiral Groove system for needle is to deliver topical serum into dermis layer directly.
-Absorption, Moisturizing, Renewing, Shrinking pore, Acne Scar, crow's feet. Lifting etc
1. Integrated design, more convenient to use.
Compared with the traditional microneedle use procedure, it is necessary to apply the relevant essence after the microneedle is finished. hydra needle pin simplifies these two steps into one step, and evenly applies the essence while using the microneedles. It is more convenient to use and saves time.

2. Spread evenly and increase absorption.
Each needle can bring the essence into the cortex, which can maximize the effect of the essence, while also reducing unnecessary waste of the essence. The seal design makes it easier to treat the skin locally.

3. Widely used and safe and effective.
Suitable for all people, can be used at home or in clinical use. It is recommended to be used once and to ensure more safety and hygiene.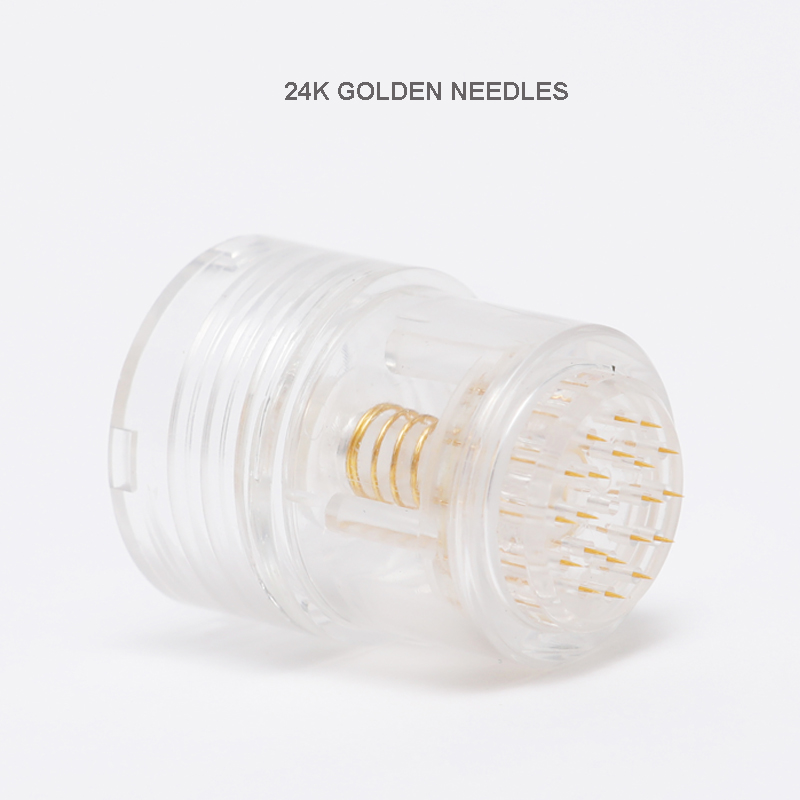 1. Direct Delivery inside of Dermis layer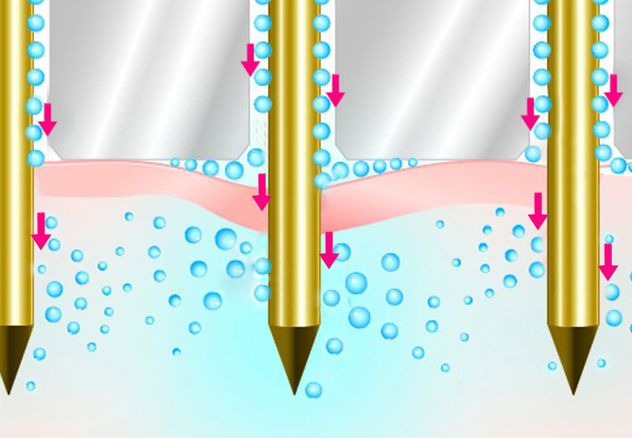 2. Painless and effective treatment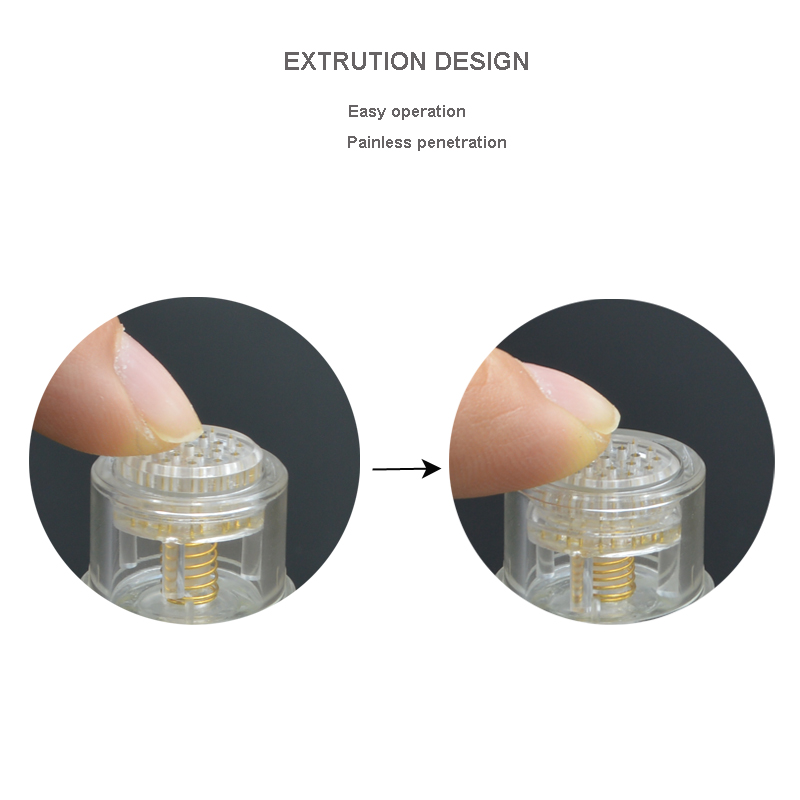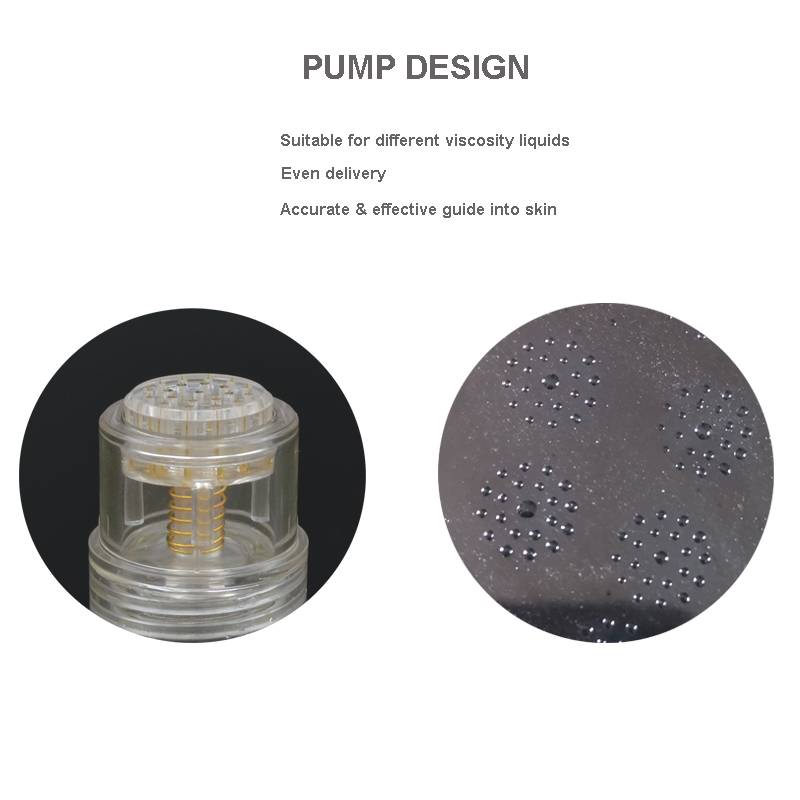 3. Various Applications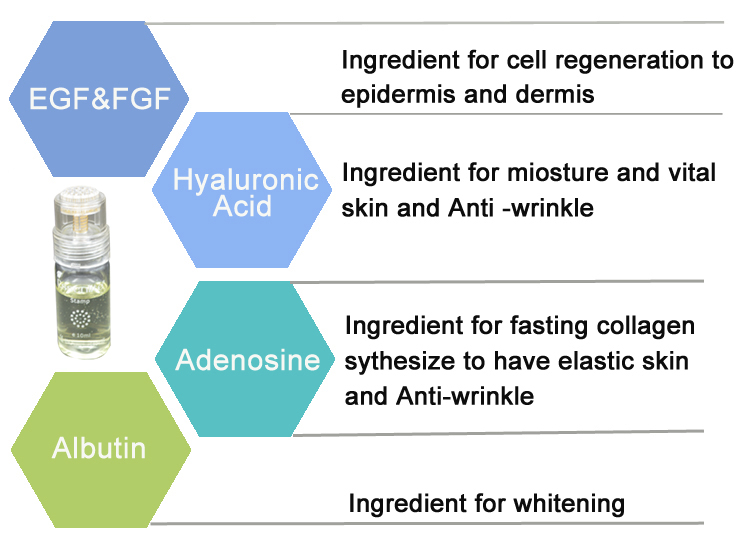 Parameters
| | |
| --- | --- |
| Needle material | Titanium ( with 24K gold) |
| Needle head diameter | 0.13mm |
| Needle length | 0.25mm/ 0.5mm/ 0.75mm/ 1.0mm |
| Bottle material | Glass |
| Bottle capacity | 10ml |