PRODUCT ATTRIBUTES
Product Name:
High Output Plastic Extruder Screw and Barrel
Basices for Twin Screw Extruder-Screw Elements:
Flighted Elements forward material past Barrel ports,
through Mixers, and out of the Extruder through a die.
Mixing Elements facilitate the mixing of the various
components being processed. Zoning Elements isolate
two operations. Some Elements can be multifunctional.

Key Selling Points:
1.High grade PM bimetallic steels and DIN tool steels
2.Completely interchangeable with original Spare Parts
3.Mirror polished surface quality
4.Longer lifetime and more competitive prices
Material:
PM bimetallic steels: X245/SAM10,X235/SAM39,X260/SAM26,DIN standard steels

Heat Treatment:
1.High pressure vacuum quenching,
2.High temperature vacuum tempering
3.Plasma nitriding

After-sales service:
7X24 online, remote assistant services
INTRODUCTION

PromaXX is an expert in Twin-screw extruder spare parts manufacturing.
We are capable of producing Screw elements, Barrels, Shafts and Accessories.

We are also able to provide you professional Engineering design, process optimization,
Wear measurement,Screw cleaning and dismantling.
PromaXX is your reliable total solution provider of Twin-screw extruder spare parts and service.
SUPPLY ABILITY & ADDITIONAL INFORMATION

Supply Ability:
50000 pcs of screw elements Per year
1000 pcs of new barrels Per year
1000 pcs of high torque shafts and accessories Per year

Payment Type:
EX WORKS,T/T, Alibaba shop credit

Certificate: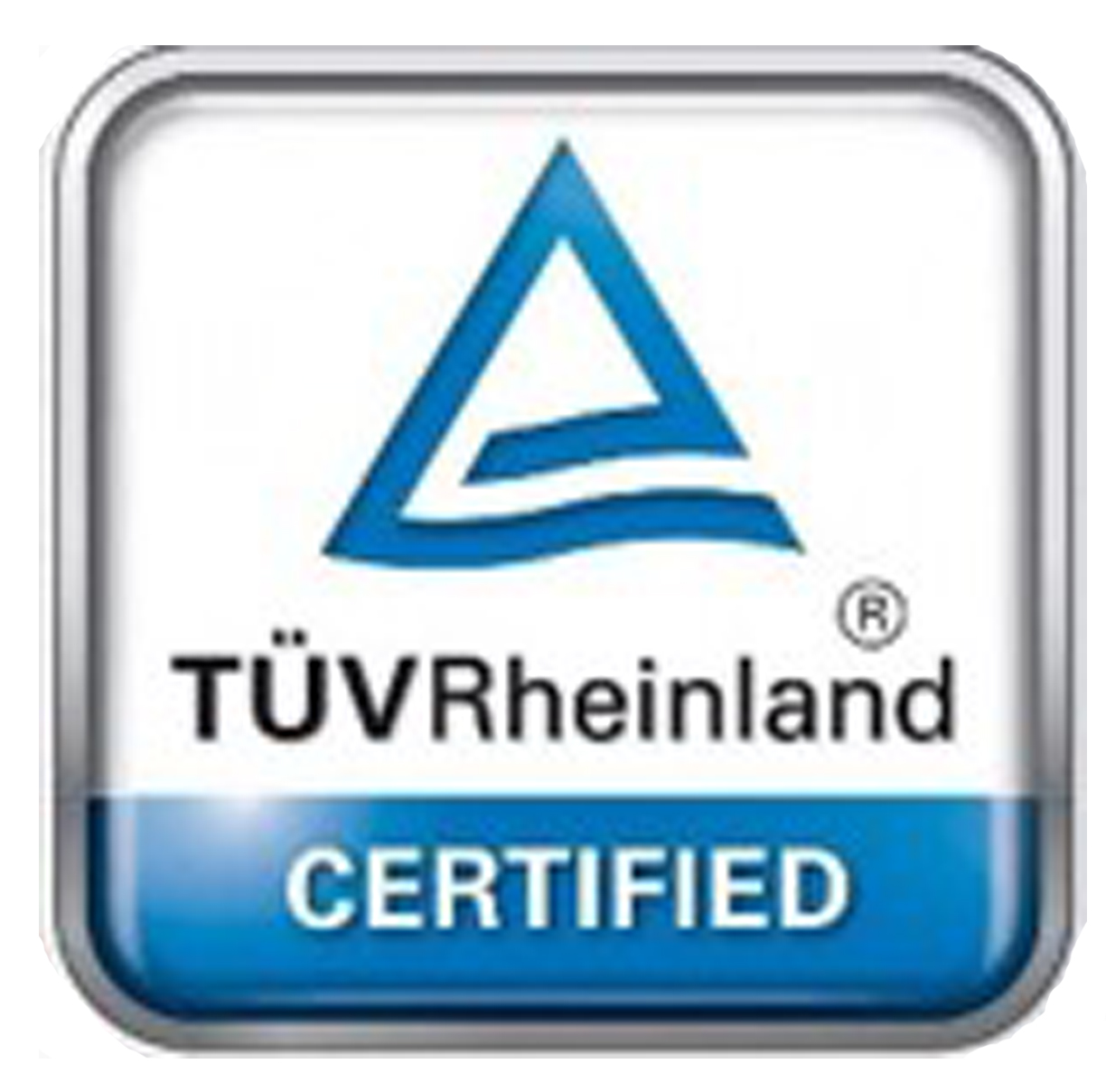 ISO9001
ABOUT US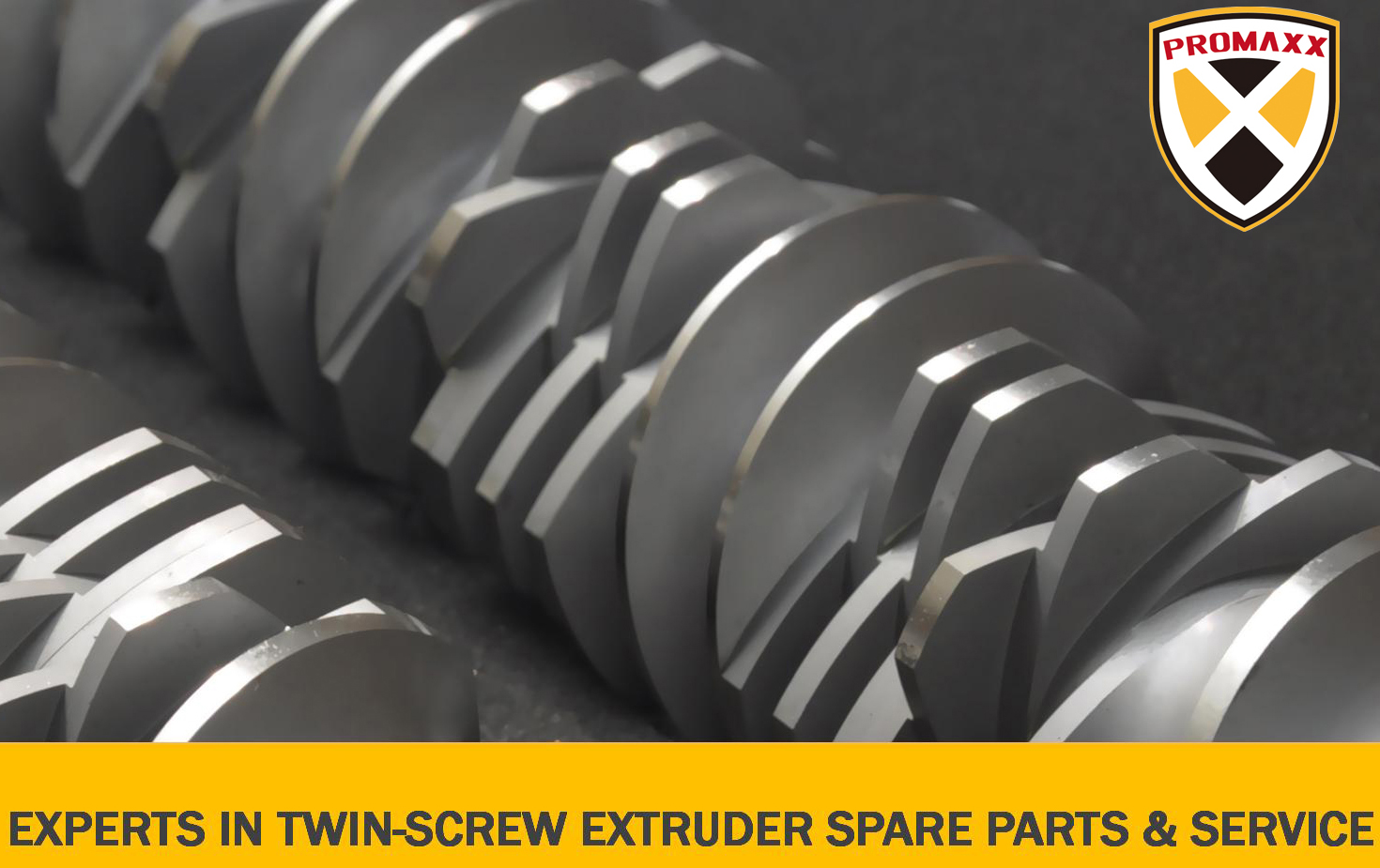 We are a Sino-German joint venture founded in 2015. Adopted with
sophisticated management and European manufacturing technology,
PromaXX has won prestige and reputation in globle market for its top
quality products and professional services.
We are a one-stop supplier of twin-screw extruder spare parts.
We have rich experience in many well-known brands of extruders.

Business Covers:
Manufacturing of wear resistant screw elements, barrels, shafts and accessories.
Providing mantainance and trouble-shooting of twin-screw extruders.

Management System:
ISO9001: 2015 Quality Management System
TQM,6S Management standardization

Business Network:
Domestic, Europe, Asia, America, Australia,etc.

MAIN PRODUCT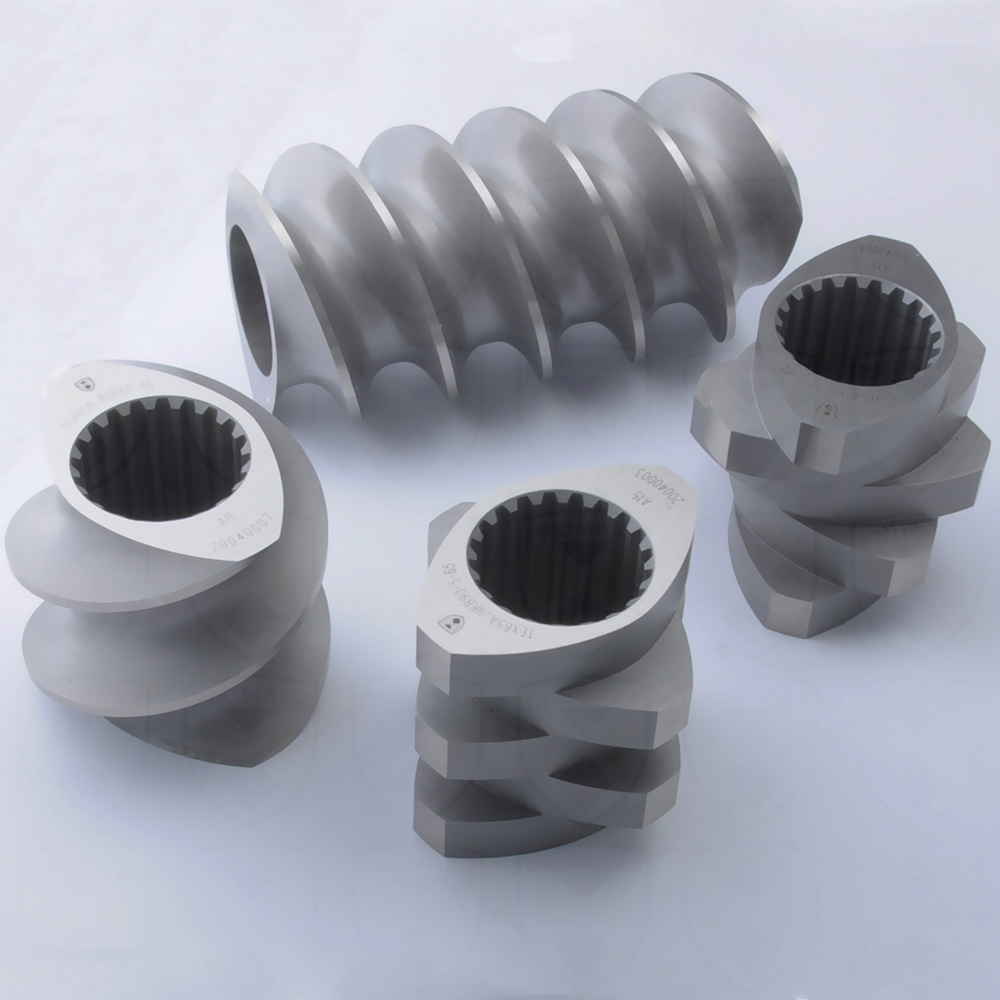 Screw Elements
►O.D:Ø10-Ø350mm
►Steel grades: tool steels, PM steels, stainless steels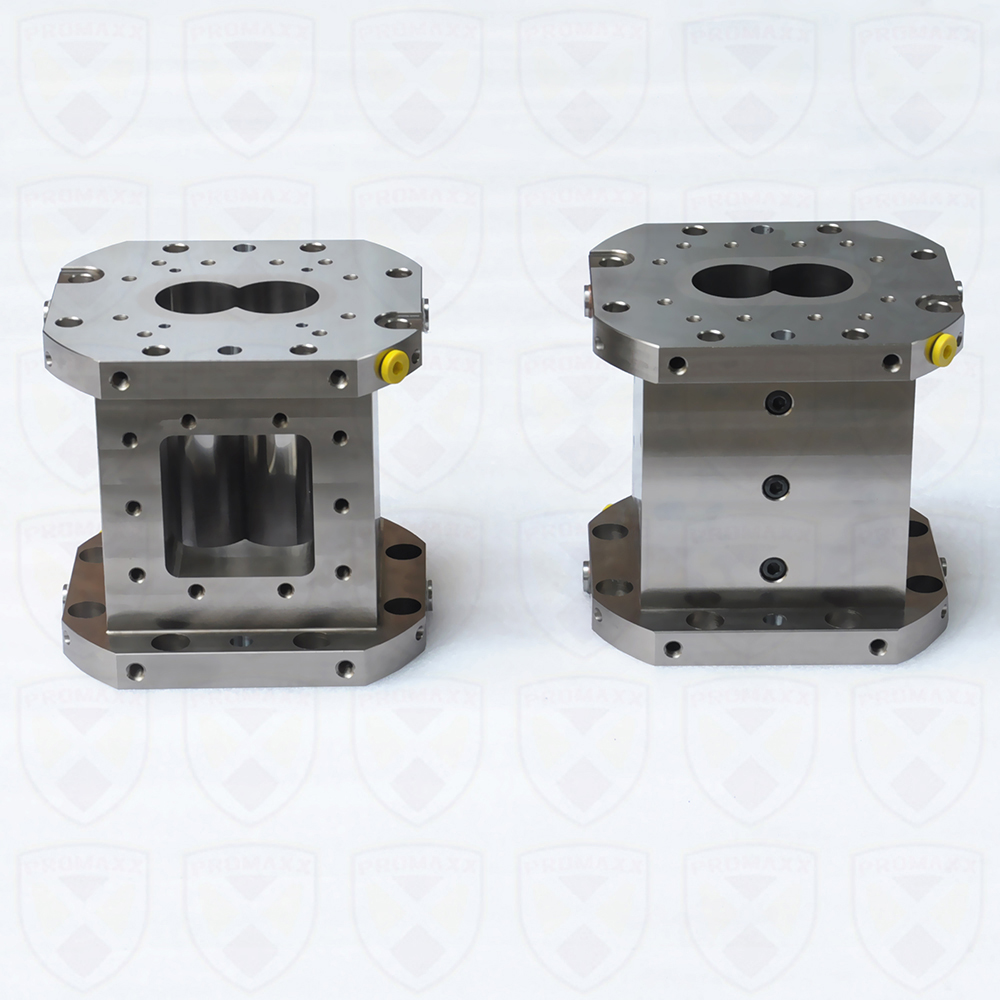 Barrels
►Inner diameter range:Ø12-Ø250mm
►Categories: closed, feed, degassing, side-feeding, combi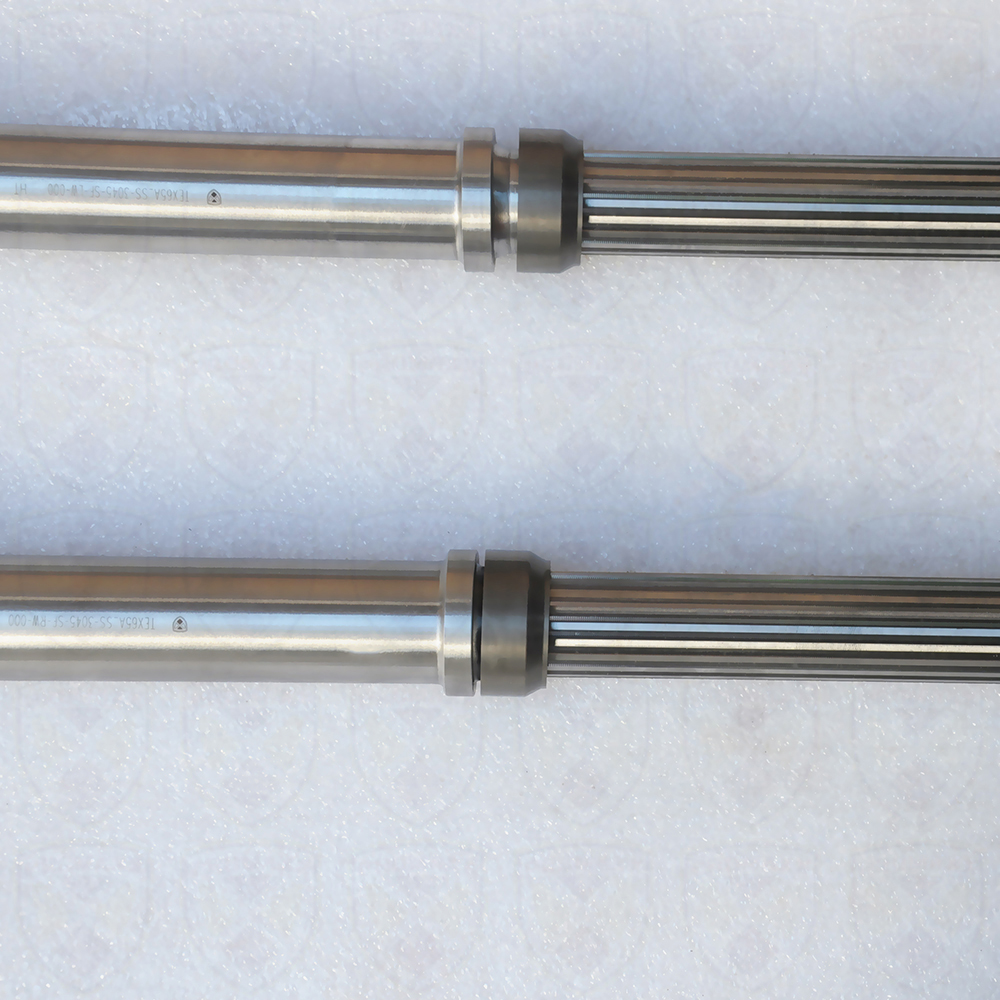 Shafts
►Outside diameter range:Ø10-Ø120mm
►Length:<8 meter
►Spline profiles:
●DIN5480、JIS-B-1603、GB3478 involutes spline
●Hexagon
●Half-round key slot
►Steel grades: high torque steels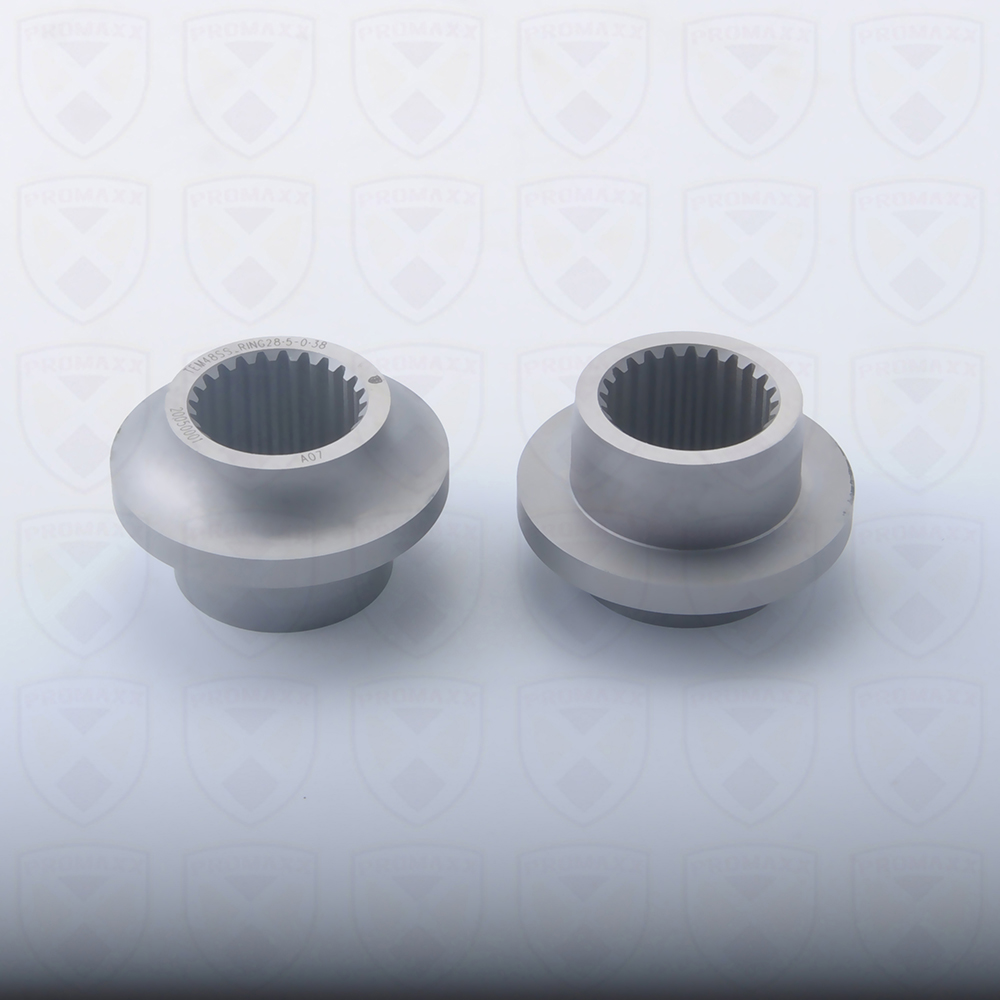 Accessories
►Degassing, vacuum and side-feeder plugs
►Extrusion die plates
►Couplings, screw tips
►Side-feeder barrels and screws
MATERIAL
European steel grades:
►Cold-working tool steels, martensite stainless steels
►PM-HIP tool steels,HSS
►Ni-based alloys, Co-based alloys

IQC of raw material:
►Chemical analysis
►Microstructure inspection
►Material certificate
►Certificate of Origin

Professional heat treatment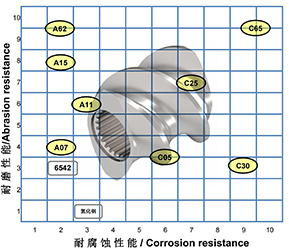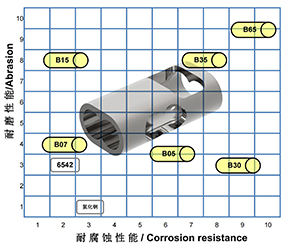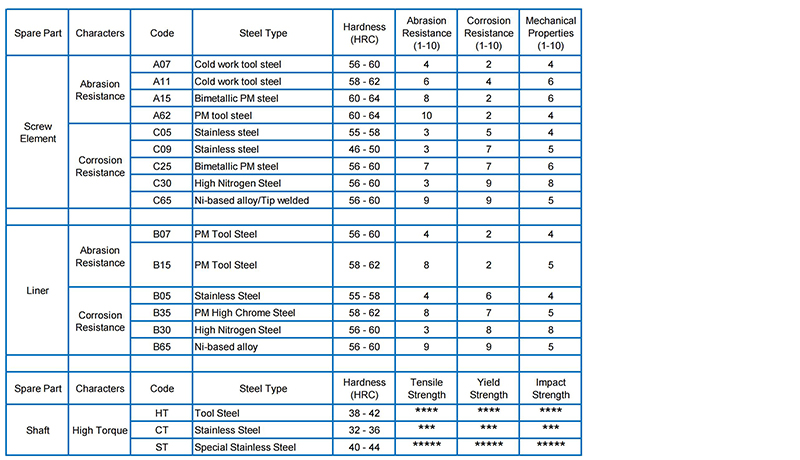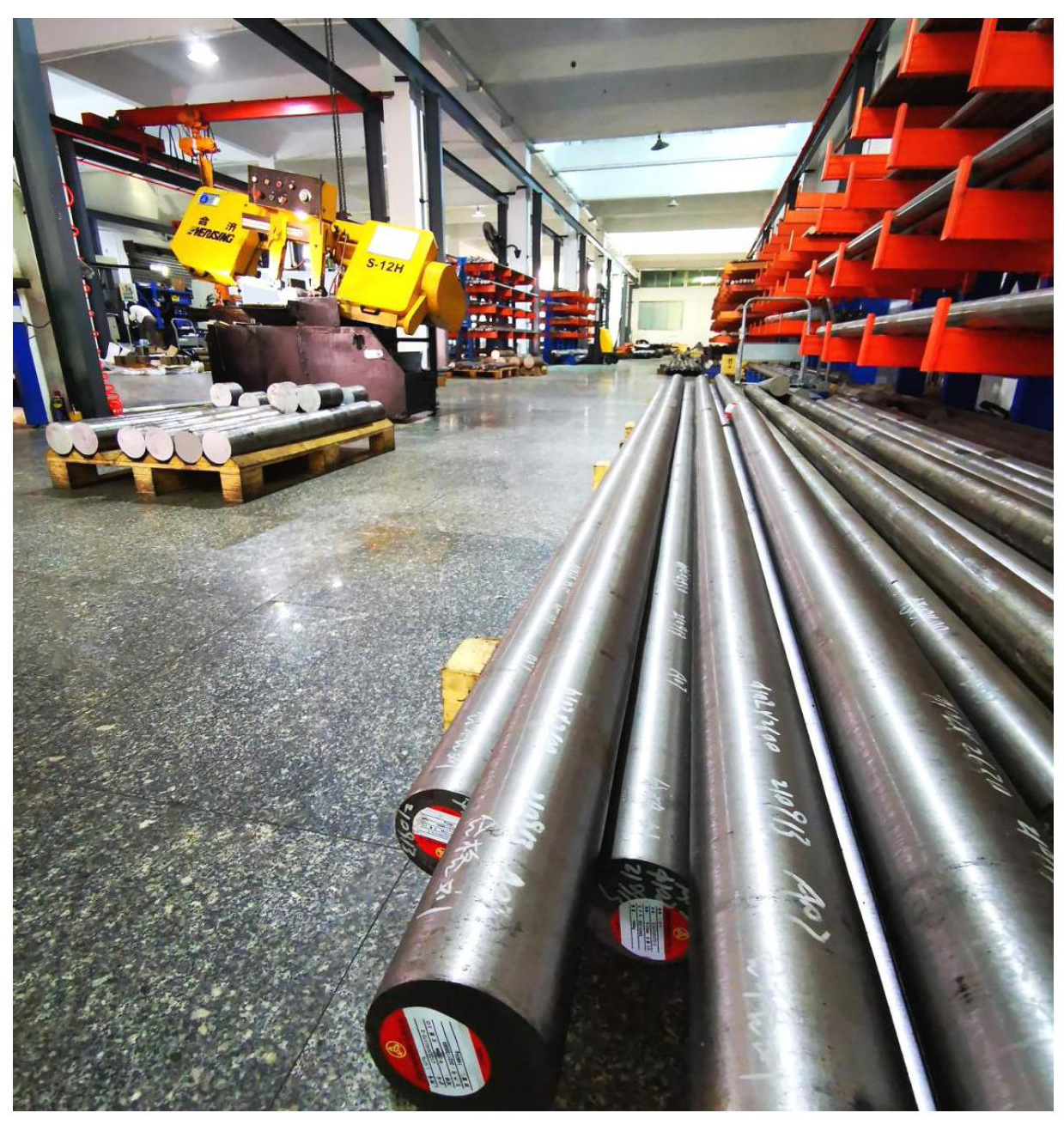 PROCESSING EQUIPMENT
| | |
| --- | --- |
| EQUIPMENT | QTY |
| 3D Coordinate Measurer | 1 |
| CNC Horizontal Milling Machine | 2 |
| 4-axis CNC Milling Machine | 8 |
| CNC Milling Machine | 8 |
| CNC Lathe | 6 |
| CNC Screw Lathe | 8 |
| Conventional Lathe | 2 |
| CNC Flat Grinder | 4 |
| CNC Cylinderical Grinder | 4 |
| Wire EDM | 16 |
| Sink EDM | 4 |
| Broaching Machine | 1 |
| Honing Machine | 2 |
| Laser Making Machine | 2 |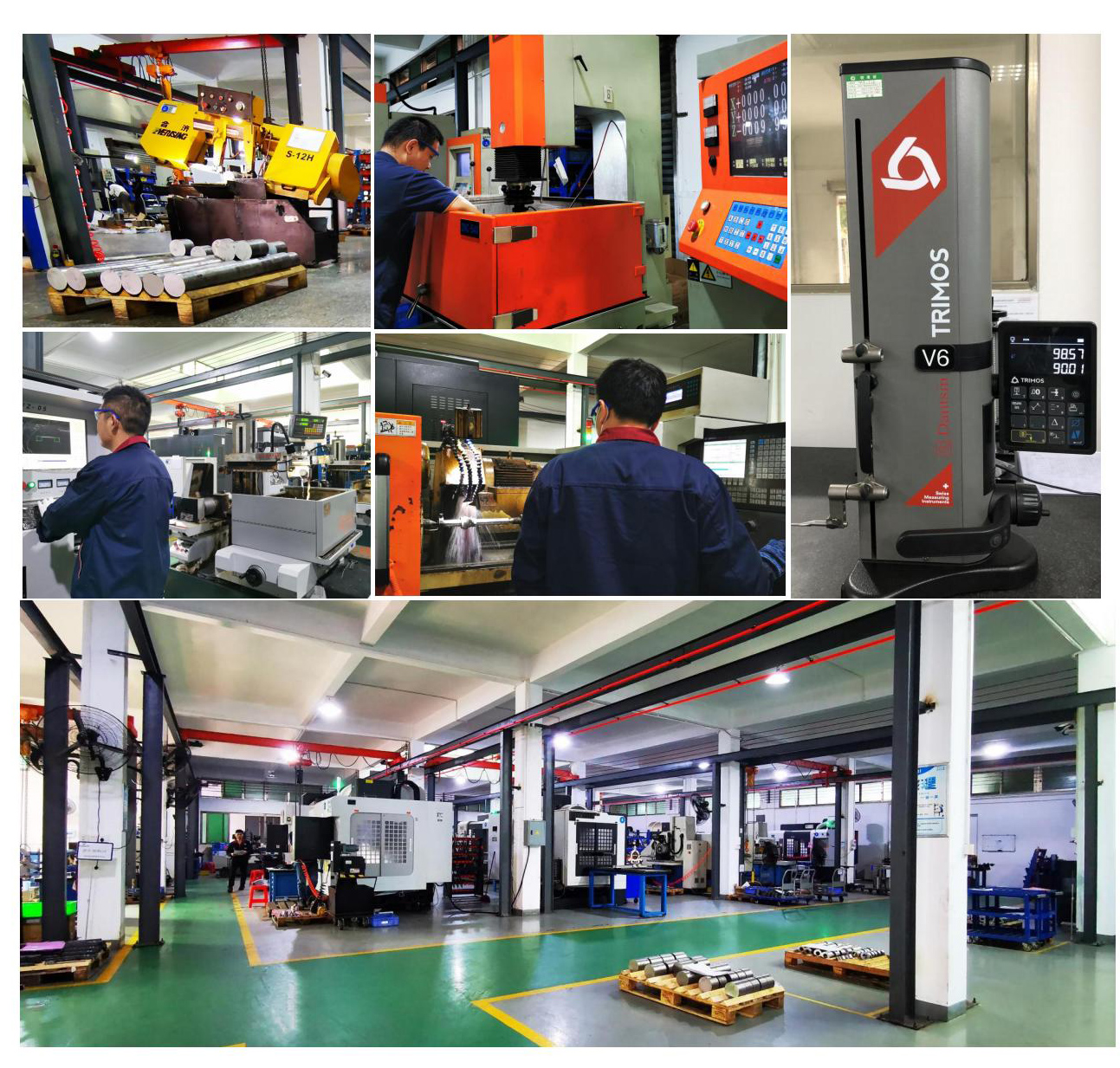 APPLICATION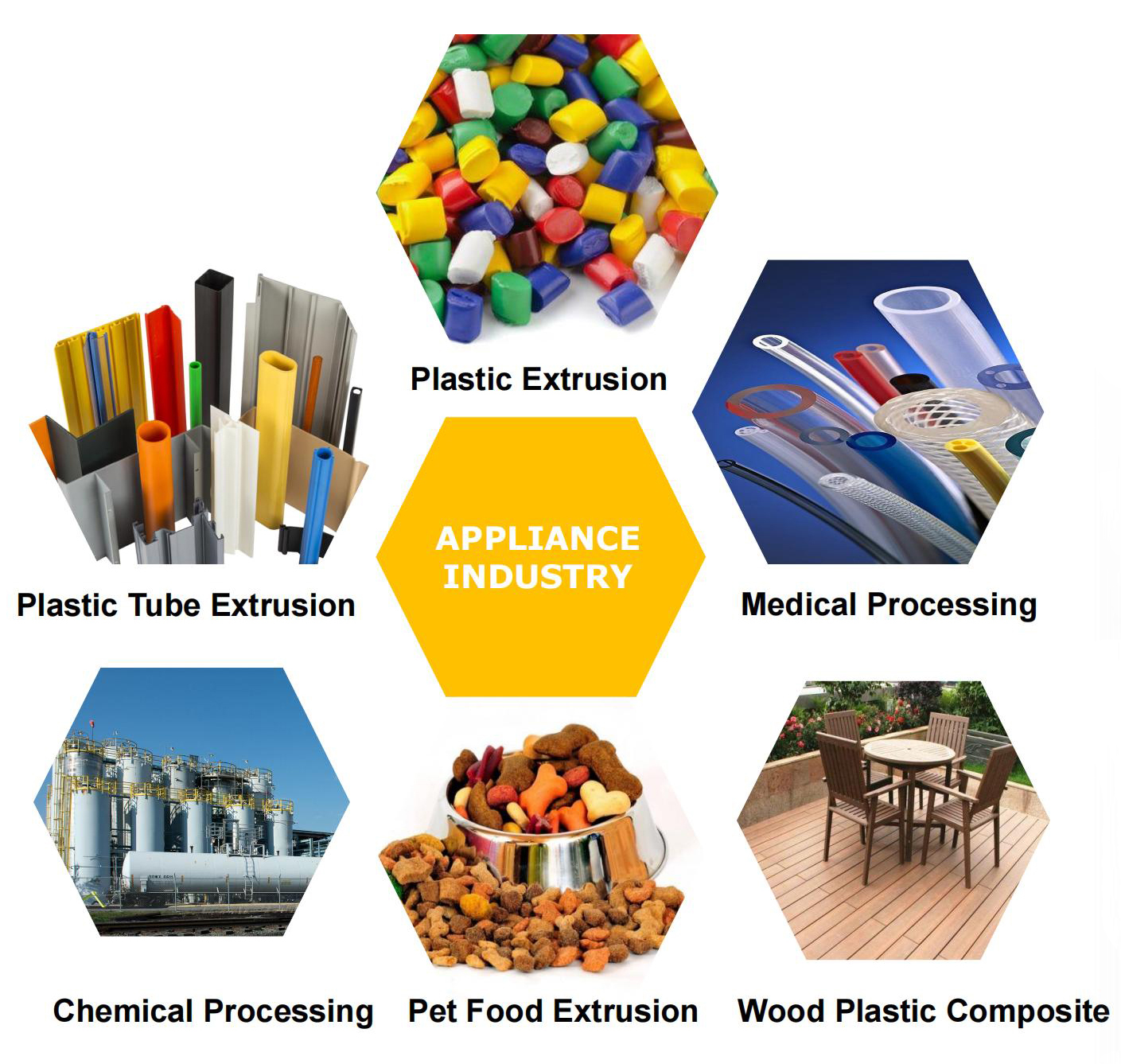 PACKAGING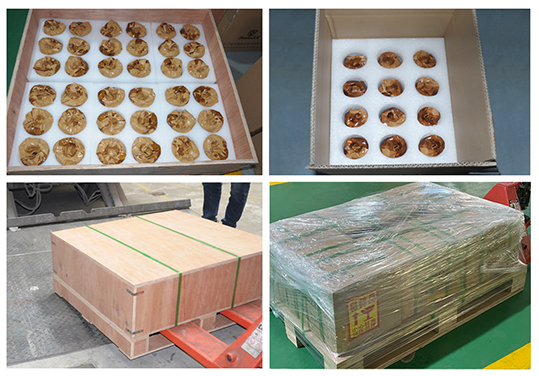 CONTACT US