High quality abrasion resistance HDPE plastic rod, which is a thermoplastic polyolefins produced by ethylene copolymerization.High density polyethylene resin can be used for molding plastic products by injection, extrusion, blow molding and spinning.The injection molding can produce various kinds of containers, industrial parts, medical supplies, toys, shells, corks and covers.
Advantages:
1. Acid and alkali resistance, resistance to organic solvents
2. Excellent electrical insulation and static resistance
3, Can still maintain a certain touness even at low temperature
4. Extremely high impact strength
5. Low friction coefficient
6. Non-toxic
7. Low water absorption
8.Lower density than any other thermoplastic plastics (<1g/cm3)
Applications:
1. Papermaking industry: suction box board, scraper, molding plate, bearing, gear;
2. Mining industry: charging barrel, abrasive and adhesive-resistant back lining for warehouses;
3. Chemical industry: acid pump, filter plate, worm gear, bearing;
4. Food industry: packing machinery parts, bottle guide, screw, wear plate, slide way, stud weld, roller and other transmission parts;
5. Textile industry:buffer board;
6. Food processing industry: chopping block, refrigerating plant;
7. Wharf: anti-collision board.
Production
1. HDPE Plastic rod
2. Color : Nature/Black/other color/ Other customize
3. Size: 15-70mm*1000
Other customize
Food Touch HDPE Plastic Rod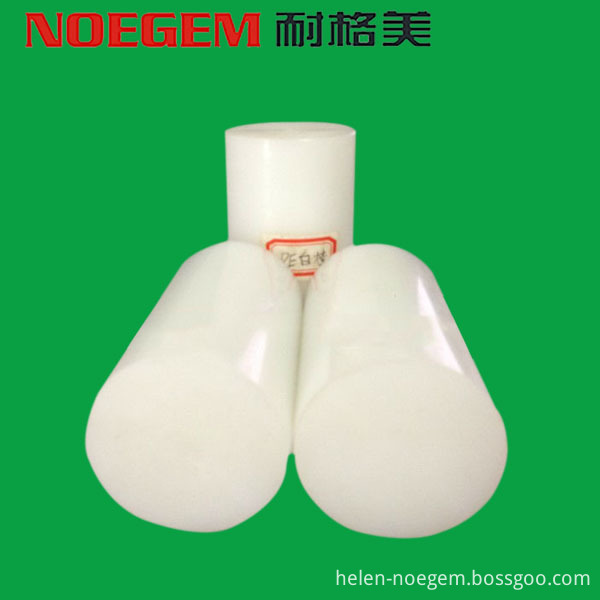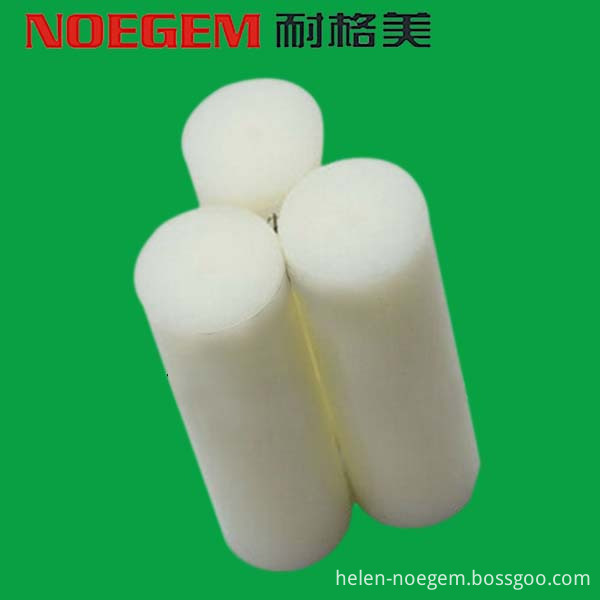 Acceptable lead time (adjustable factory schedule )
Factory controlling quality
Competitive factory price
NOEGEM GUARANTEEE GOOD QUALITY FOR ALL CLIENTS .
YOU WILL GET BEST SERVICE FROM NOEGEM .
WARMLY WELCOME YOU VISIT OUR FACTORY .