PET Bottle Complete Recycling Line

Recycling - begin with the end product

As we all know, the plastic recycling takes an important role of the environment circle economy. It could be trend for future for plastic industry. Langbo Machinery manufactured the plastic recycling equipment for more than 15 years. We will provide you the professional solutions for your recycling ideas and comprehensive training and service, to achieve a successful win-win cooperation.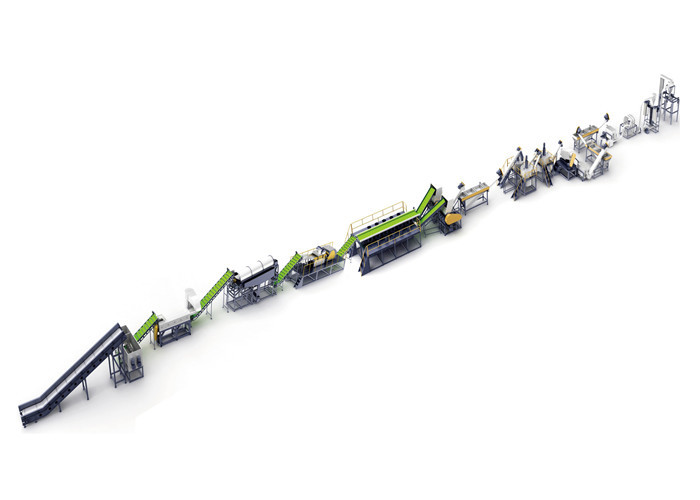 The PET bottle recycling plant takes dirty bottles and transforms them into clean PET flakes. This is an export commodity which can be sold and used for many creative applications. And the flakes can be further processed and reutilized with high commercial value. The production capacity we can make on the PET Bottle washing and recycling line can be 100kg to 3000kg per hour.

Features:

1. Coordinating the production line with follow programmed work (granulating system), and it will make waste and dirty PET bottles to be the PET granule material and in order to producing new PET bottles.

2. Friendly control system (PLC integrated & separated control on each machine) and touch screen panel, easy for operation, monitor and emergency stop.

3. All parts contacting with plastic material and water are made of high-quality 304 and touch screen panel, easy for operation, monitor and emergency stop.

4. The whole production line can be designed on the basis of how dirty the flakes are, and make sure of the quality of the final products.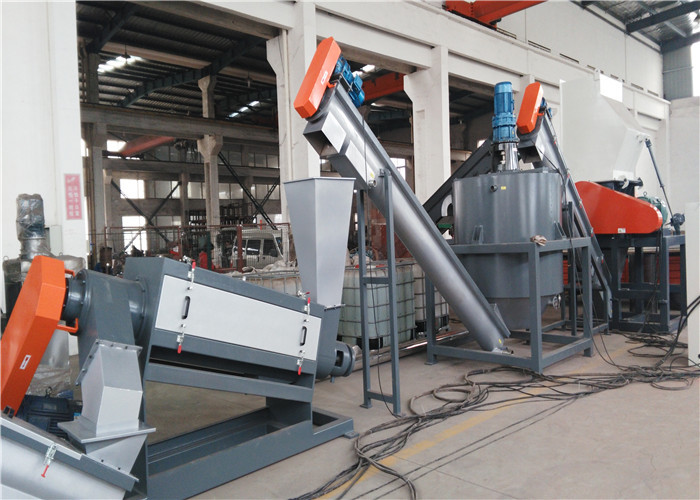 Recycling Process

Generally the complete Recycling line consists of steps Crushing, Washing, Pelletizing. The r-PET granulates are ready for next forming processing.
For each step different machines work together and achieve the final target. Here the Machines and their function are listed.
No

Item

Qty

Remark

1

Bale breaker

1 set

Cut and break packaged PET bottles

2

Belt conveyor

1 set

Transferring bottles

3

Screening machine

1 stet

Filtering out the sand, dirty, impurity

4

Belt conveyor

1 set

Transferring bottles

5

Label remover

1 set

Removing label from surface of bottle

Label removing efficiency:90%-95%

6

sorting table

1 set

Sorting different plastics manually or automatic

7

Metal detector

1 set

Detecting metal, aluminum,

Stainless steel or other metal automatically

8

Belt conveyor

1 set

Transferring bottles

9

Wet crusher

1 set

With water, the material of the blade adopt SKD-II or 9CrSi

10

Screw feeder

1set

Transferring the crushed PET flakes

11

Twin screw floating washer

1 set

Washing and separate PP caps/label according

to different specific density

12

Screw feeder

1 set

Transferring flakes

13

Friction washer

1 set

Cleaning with High friction efficiency by high

Speed

14

Twin screw floating washer

1 set

Washing and separate PP

caps/label according to

different specific gravity

15

Dewatering machine

1 set

High dewatering efficiency by high speed, adopt

Germany technology, water content 5%

16

Label separator

1 set

Separating leftover label from

pet flakes

17

Drying system and Storage

hopper

1 set

Drying by electric, water

content ≤2%, PET Flakes for extrusion

18

Pelletizing Line

1 set

rPET Granulates

18

Electrical control cabinet

1 set

Adopts ABB , SIEMENS and

OMRON as main electric

component.

Annotation:

According to the recycling Requirement such as the cleanness and impurity of the PET flakes, the capacity of the recycling line, the equipment can be increased or decreased.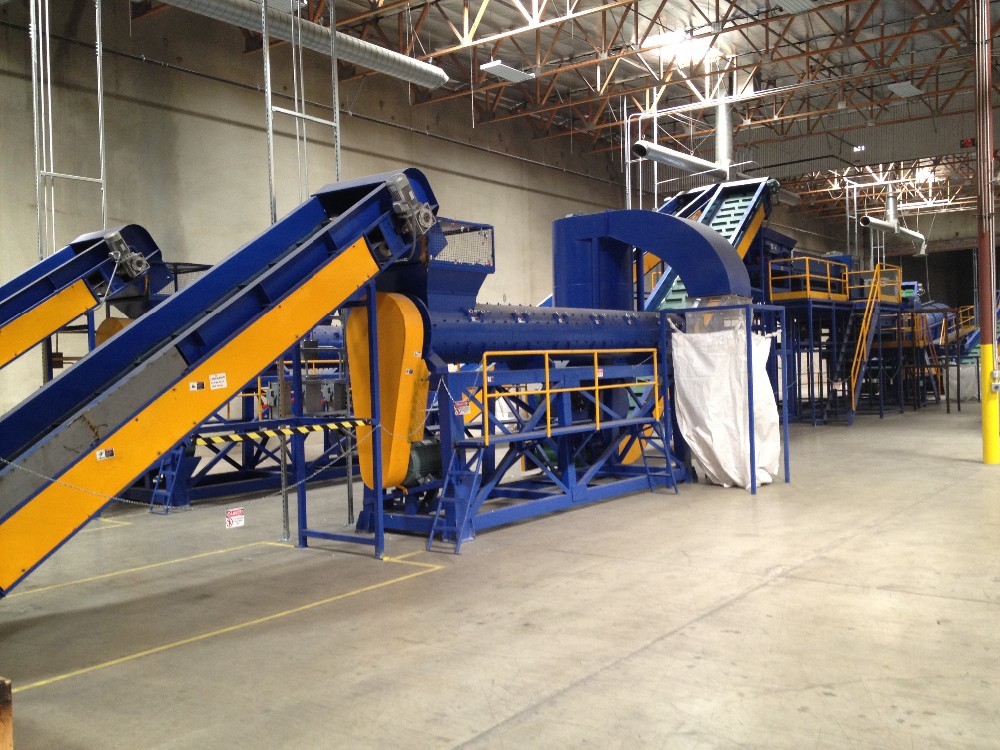 Turn-key project service:

1. we will provide all the machines for the complete production according to customer's requirements.

2. we will provide complete service for factory layout and other information to help customer to build the factory.

3. we will provide good service for machine installation and training, until the customers can run the machines and make stably production.

4. Except one-year quality guarantee, we will provide after-sell service for all the life.

5. for long-term cooperation, we always provide good quality, good price and good service to customer.